Garden Railway Suppliers
Update (2021): Some of the suppliers listed below are no longer trading. Please see my blog where I occasionally post supplier information.
See also:
Garden Railway Links
,
Other Scales
and
Ride On
The suppliers listed here are ones I've used, or come across in the course of my hobby. They are listed here in roughly alphabetical order.
---
---
Brandbright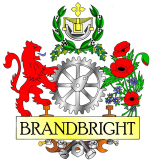 Brandbright
are excellent, you can buy just about anything to do with Garden Railways from them, and they offer good old fashioned service. They deal mainly with 16mm/ft, but also cater for G scale and Gauge 3. Brandbright are also a supplier of
Roundhouse
locos.
---
Dream Steam
Dream Steam
Supply parts and enhancements for Mamod and MSS locomotives, as well as new MSS locos and rolling stock. They are based in Plymouth, and following a period of uncertainty in 2010, have re-launched the company.
---
Forest Classics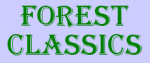 Forest Classics
aim to supply the best Steam, Gas and Hot Air Engines in the world. As well as being a major Mamod stockist, they stock many other suppliers including Wilesco, Mercer, Ministeam and Jensen and a range of Stirling engines and other parts.
---
Garden Railway Specialists
Garden Railway Specialists
get a special mention for getting me started in the hobby. These people are specialists in G scale, and do 16mm/ft as well, and they have their own range of locomotives, largely electrically powered. They are also stockists of LGB and loads of other G-scale suppliers. Fans of the Ffestiniog and Welsh Highland railways may be interested to know that they sell kits for "Prince", a Double Fairlie and a Beyer-Garratt K1. (
Check here
)
---
IP Engineering
IP Engineering
supply a range of parts and kits, including loco chassis kits, parts for Mamod locos and a few ranges of coaches. I have obtained a number of electric chassis from IP for my own railway.
---
Kent Garden Railways
Kent Garden Railways
Model railway suppliers of all gauges.
Specialists in 16mm and G Scale
---
Mamod Online
Mamod Online
supply oscillating motor steam models, traction engines, stationary engines, cars, locos and rolling stock.
---
Marcway Models
As well as being a model railway shop,
Marcway of Sheffield
offer a track-making service, and can supply custom-made pointwork in just about any scale and gauge, including 16mm/ft.
---
PPS Steam Models
The retail operations of PPS Steam have been taken over by
Anything Narrow Gauge
and the engineering production has been taken over by
Roy Wood models
---
Squires Tools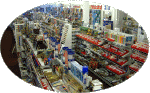 Squires
, supply an enormous range of tools and materials for the modelmaker, and to other hobbies as well. It's well worth obtaining their catalogue (email them your postal address).
Squires' shop in Bognor Regis is open Monday to Friday. They also sell by mail order and at exhibitions.

---
Scottish Garden Railways
Scottish Garden Railways
. Sandy Taylor, in Stirling, Scotland, has a vast range of G scale rolling stock. He also supplies stock in other scales and builds G-scale railways commercially. His website is full of useful information about building a railway in your garden.
---
Tindharia Works
John Sowerby -- Tindharia Works (Gweithdy Tindharia) -- repaired one of my locos, and did a super job. He can be contacted at
johnngloco
@
btinternet.com